@jinan5694 i try to reproduce your issue, but i cant ))
sorry for my english first...
i think you has reproduce in gif above.
the input bind value is not relative any other value .
the-test component code

app reproduce code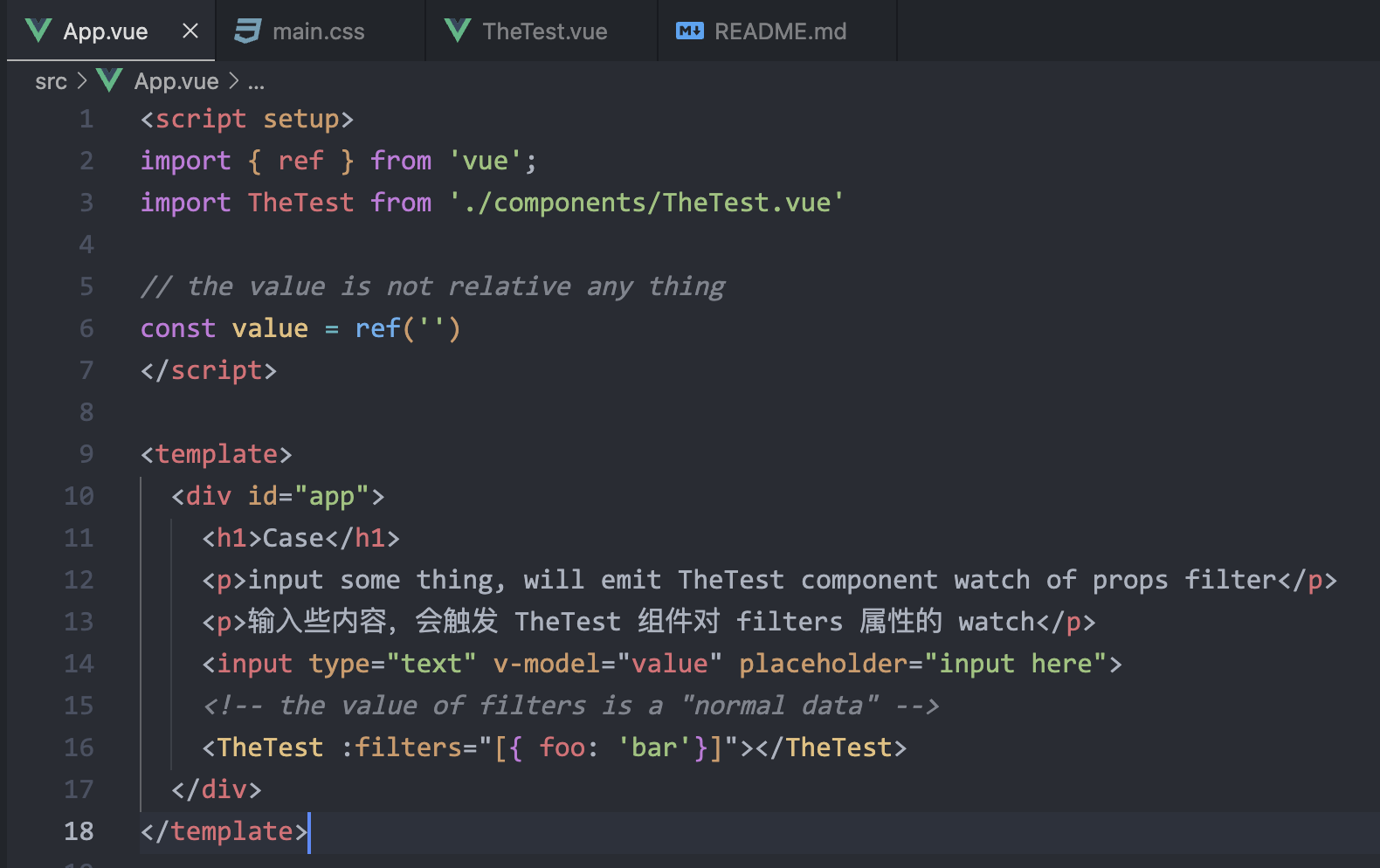 i tried change the filters data in setup(or data in Option api) is ok.
i update my repo.just add some comment.and remove one line code unused.