Hi. In my case, I want to save every instance of ref in a closure. So I saved ref into state to rerender my component while ref changed, then to rerun the useMemo/useCallback function. But I find this would cause infinite loops, and when I remove useImperativeHandle hook, everything works fine. Is it a bug?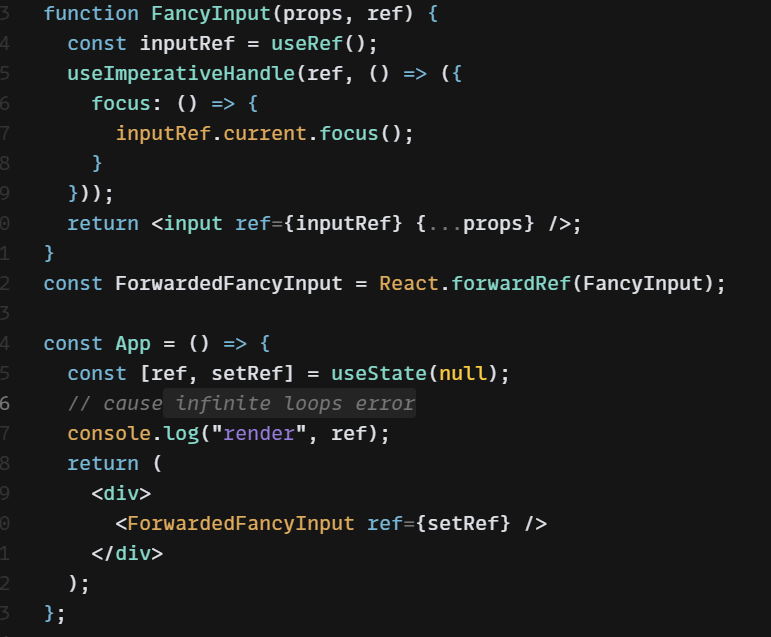 React version: 16.14.0
Steps To Reproduce
Create a component with useImperativeHandle
Using this component with callback ref, and save ref into state
Link to code example: codesandbox demo
The current behavior
infinite loops error
The expected behavior
only rerender twice.